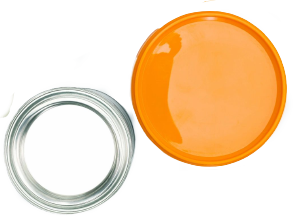 Nearly all plastic, vinyl, concrete, brick, and wood is susceptible to Norther VA 4 season weather. Fungus, dirt, and mold are the culprits and will wreak havoc, invading every inch of your outside areas — destroying your property if not cleaned properly. Life is too short to pressure wash your home. Let the experts at iShine do the dirty work for you. Exterior surface washing is our specialty. We have multiple hundreds of repeat residential customers. We can also tackle large commercial jobs quickly and with ease. We want to be the last pressure washing company you will ever have to hire again. Our attention to detail keeps customers coming back for years.


Instantly increase the market value of your house by up to 5% with a curb appeal so impressive your neighbors will be jealous!
Promote a safe and healthy property by removing harmful substances that can harm your home and it's residents
Money-back guarantee ⁠— we stand by our work and if you're not thrilled with our service, we will give you your money back
Fence and deck restoration should only be done by a qualified contractor. In the wrong hands, strong cleaning solutions or too much pressure can completely ruin wood surfaces. Wood is extremely susceptible to UV and humidity in Northern VA. The weather here creates a breeding ground that can completely destroy wood surfaces in a very short period of time. Just look outside, if your fence or deck isn't brand new, it probably isn't in the best condition.
Restore the look of your wood to its original luster and feel (even if it's taken a beating over the years)
Prevent expensive damage by eliminating harmful substances that eat away at your wood's finishing
Lift the appearance of your entire home with a fence or deck with that professionally cleaned look and feel